SHOP the T&C Museum
Dazzling images of some of the most cherished artifacts in the collection decorate these notecards. The proceeds of these notecards benefit the museum.
1. Offwhite cotton woman's jacket in Irish crochet, ca. 1880s
2. Acadian handspun handwoven cotton boutonné, ca. 1940s
3. Collection of men's and women's hats, ca 1870s-1970s
4. Men's 14 karat yellow and tri-color gold pocket watches, ca. 1870s-1880s
A bag contains 8 cards with 8 envelopes (2 each of 4 images). The dimensions of each card is 4 1/4 in. x 5 1/5 in.
To order: (225) 578-2403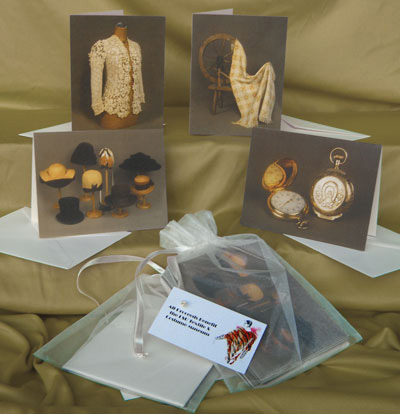 JOIN OR SUPPORT OUR EFFORTS