Dates: October 2012 - May 2013
The LSU French House, or La Maison Française, was established in an effort to preserve the French language, literature, and culture in Louisiana.  The house was modeled after a French manor house and served as a residence where students could study French culture by conversing in French and eating traditional French cuisine.
The French Connection: LSU 1936 featured the Quimper tableware purchased exclusively for the house in the town of Quimper in the Brittany region of northwestern France.  Anita Olivier Morrison, housemother or chatelaine of La Maison Française, obtained the pottery while traveling in France in the summer of 1936. The exhibit contained 120 pieces of the pottery lavishly decorated with colors, scenes, and male and female figures that are reflective of the region's heritage.  Also featured in the exhibit were images of traditional Breton dress, which developed in Brittany after the French Revolution (1787-1799) in affirmation of the cultural differences of its population.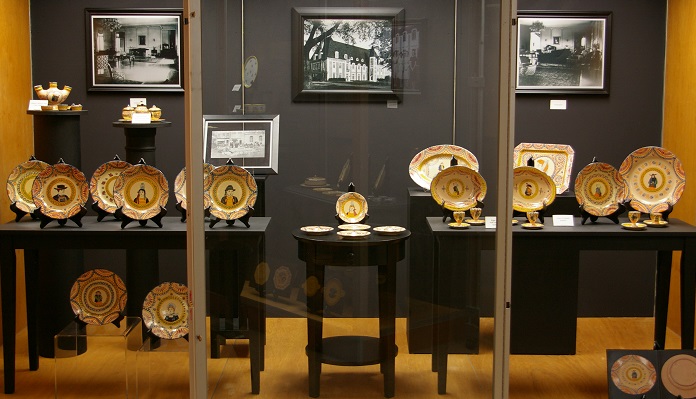 Read about our other past exhibitions