Dates: June 2013 - September 2013
Today, New York and Paris are global partners in the international world of fashion.  The relationship between these two cities was quite different at the turn of the twentieth century when Paris was the western world's design source for fashionable dress and Americans closely followed French dictates.
Paris and New York: A Tale of Two Fashion Cities showcased western world fashion, c.1900 – 1950, guiding visitors through the United States' development of its world-renown, ready-to-wear manufacturing industry. The exhibition concluded with American designers who rose to the challenge of World War II's material shortages, an event that brought New York to the fashion forefront and firmly established the city as a world fashion center and a fashion source for the French.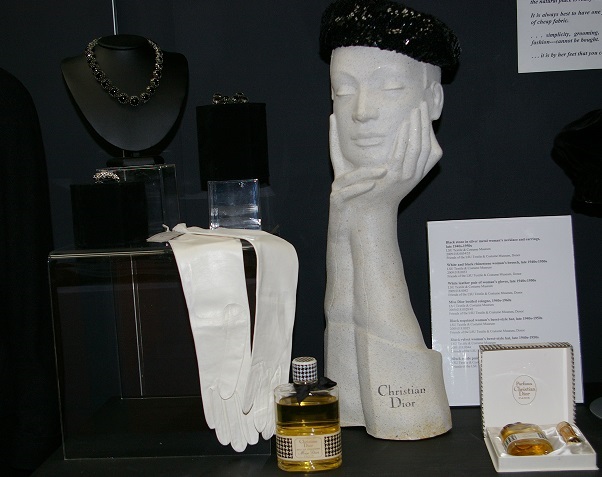 Read about our other past exhibits